The Grammys are always so much fun to watch because musicians  seem to have so much fun with their fashions…. they don't hold back – they have such a flair!!  Last night was a tad more high brow ( no one showed up in meat or laid an egg) but, rest assured there plenty of red carpet hits and misses!
Starting with the worst of the worst
10) Jennifer Lopez – Everything about this dress by Anthony Vaccarello is wrong, the slit, the fit and the overall boringness of the "I have to expose myself to be relevant" mentality. 
9) Adele wearing  floral draperies. This is a common mistake; your dress does not have to match your shoes excatly. She would have been better off picking one bright color to go with the floral shoe!
8) Kelly Clarkson wins big in the singing department but, unfortunately is a huge fashion fail. It seemed like a safe choice, a non-descript little black dress but, this one is not the right one. Blah and ill-fitting. Kelly has so much going on for her in the talent department,  but, girl needs some fashion advice…  badly!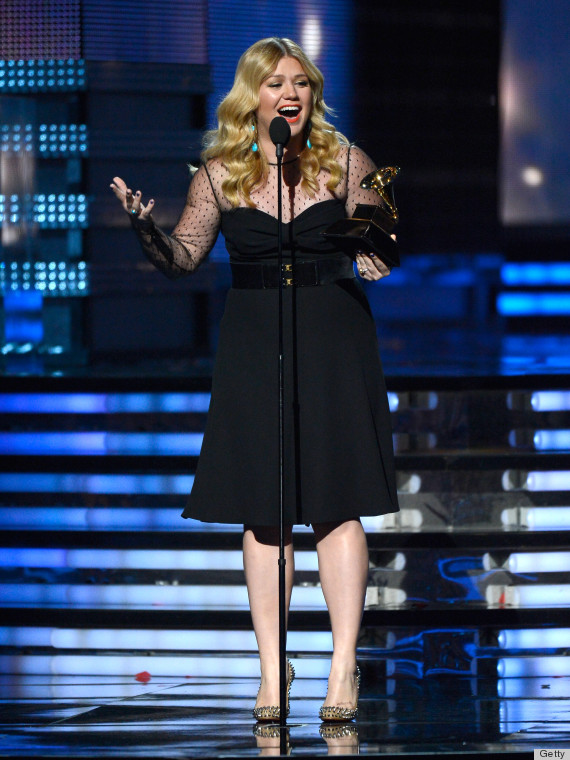 7) Lisa D'Amato in a really strange dress fit for a hoe-down.I can't stop humming Entrance of The Gladiators. I'll wait while you google it…..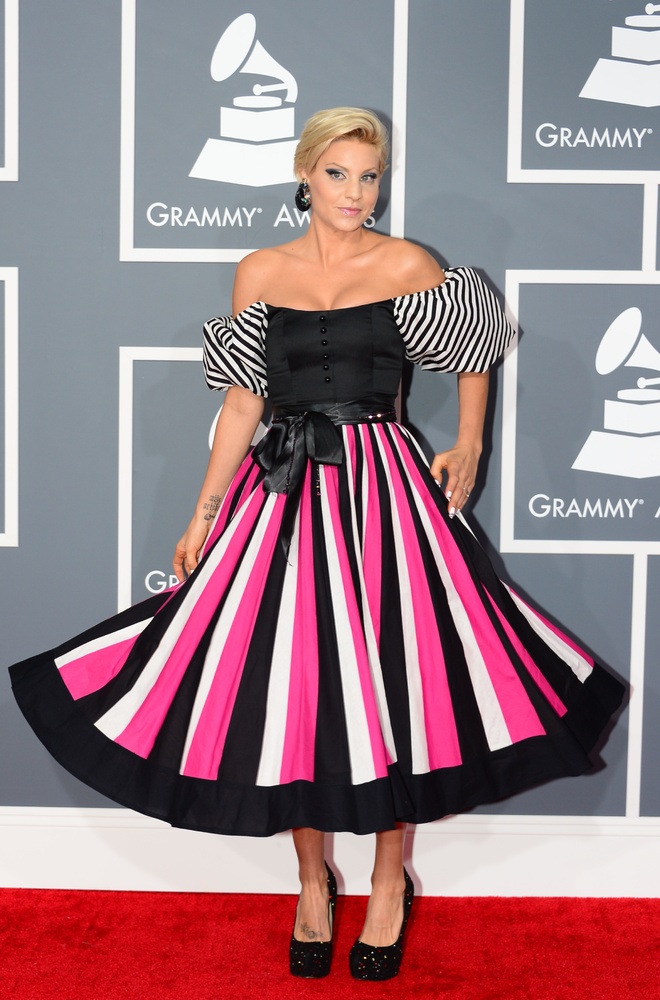 6)Florence Welch vs. Godzilla. Wearing a green sequined Givenchy gown is a great idea, unless it has spikes made of _______!  What?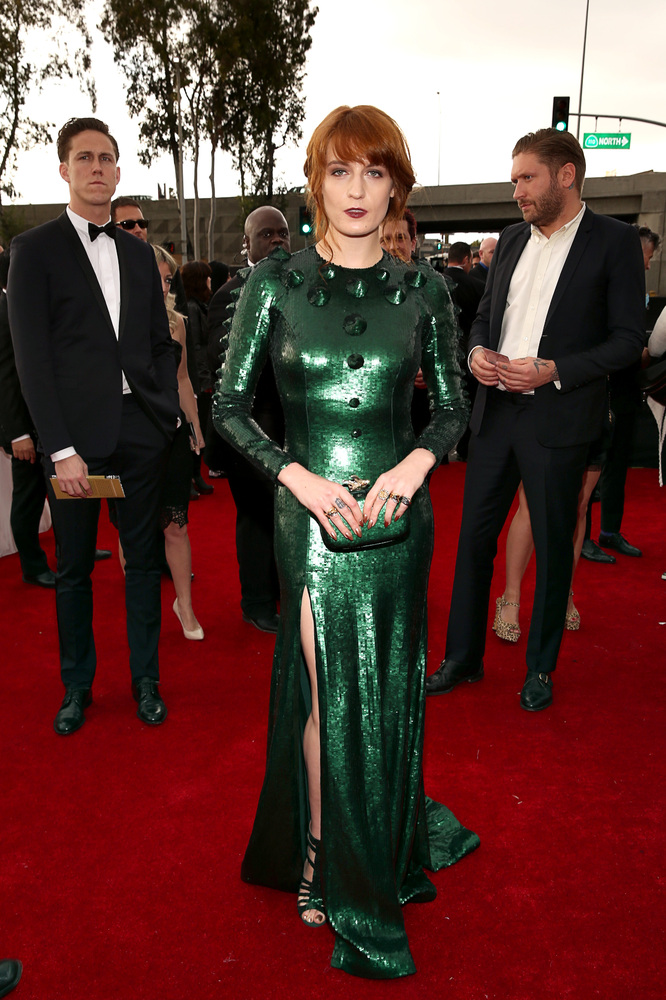 5) Kimbra in Jaime Lee Major. In many ways , I think this dress is adorable…. Fun, sparkly, silly, youthful  and just a little of this and that. But, the color combination is all wrong. Seriously….. it's the Grammys – don't be shy!
4) Kelly Rowland in this unbelievably well-fitting and show-stopping gown by Georges Chakra.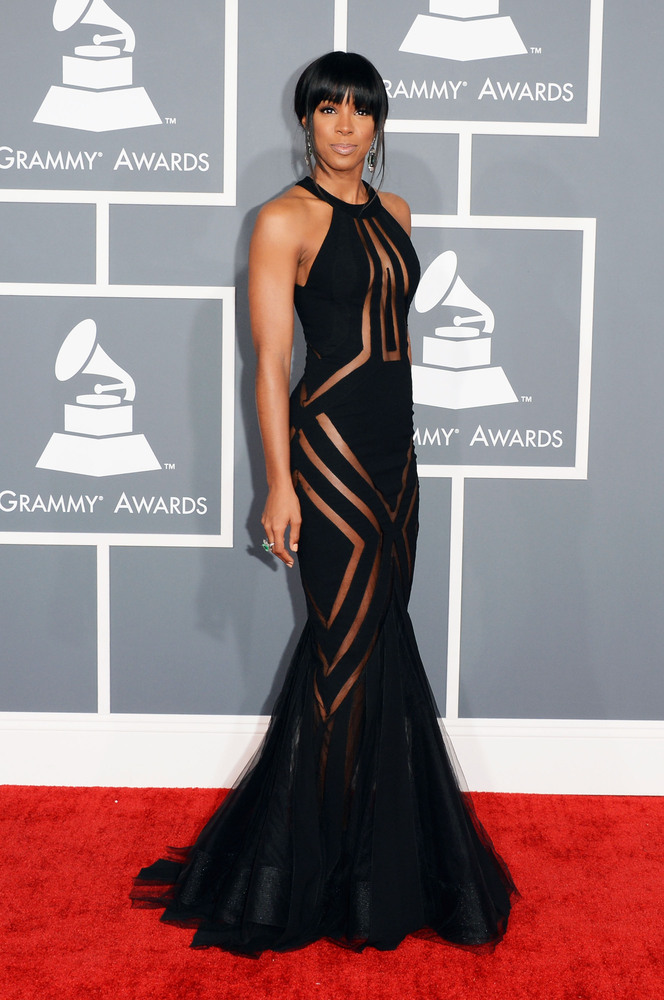 3) Katie Perry is all grown up and very sophisticated in this beautiful Gucci gown. Top to bottom perfection.
2) Justin Timberlake has never looked better than in this Tom Ford suit.
1) Rihanna  is RED HOT, sheer perfection in Azzedine Alaia. It doesn't get any better than this!