Is it just me or does anyone else think the pantyhose industry is hanging on by a very thin lycra thread?? Pantyhose were all but abandoned by women in the mid-1990's when Princess Diana showed up to an event (mid-divorce) in a  knee-length cocktail dress with a bare leg. Her fans went wild! The queen frowned, Prince Charles hardly noticed and women around the world breathed a collective sigh of relief.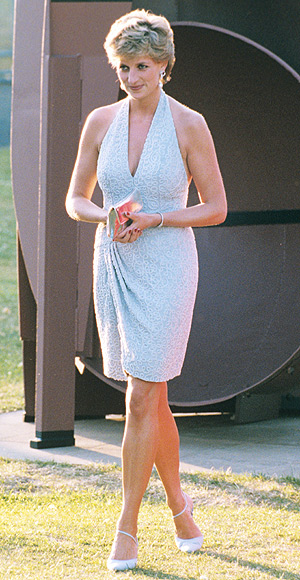 I will admit, I love pantyhose. But, every situation is unique and I can tell you that there are many occasions when I am adamantly opposed to stockings of any kind…hint:  Summer 2012 was a HOT ONE!! Therefore, I can take either side of the pantyhose debate.
Situations where pantyhose or tights or stockings might be preferred : many job interviews, some offices, probably in court, maybe a funeral,possibly to meet the Queen and always if it is very cold outside.
Situations where they are not neccessary: Some job interviews, with a longer skirt, in the summer months, with open toe sandals, to meet the first lady (who rarely wears them) and never when it is 100 degrees outside.
Although there are those of us  who swear the pantyhose days' are numbered, some say that sales are up nearly 40% from last year. This is due  (in large part) to the current Princess, Catherine, who wouldn't be caught dead without her super sheer, nude stockings.
The only rule for weddings is this: If one bridesmaid wears them, everyone must wear them. For guests, it is up to each individual to decide. Iron this out early and decide if you are comfortable without, go without. But, make sure your shoes are comfortable enough to avoid blistering. On the other hand, if you feel under-dressed, wear them. To avoid looking outdated,  look for something as close to the color of your skin as possible to achieve the perfect 'nude'  look and whatever you do – avoid suntan pantyhose at all costs (or you may be mistaken for a Hooters waitress)!
-Penny Frulla for Bridal Expo Chicago