As a woman, there is nothing like than spending an hour doing your hair, smoothing, curling, styling, or even just brushing and then looking out the window to see rain or, even worse, step out to a wet blanket of humidity. The truth is that humidity can not only affect your hair  but, also have an impact on your entire wedding day. Humidity (simplified) is the amount of moisture in the air. Although there are several complicated ways to calculate the actual and relative humidity, all you really need to know is that warm air can hold more moisture than cold air. So, if it rains on a hot day, you have a recipe for a humidity disaster.
The best fabrics to wear in humid conditions are natural fibers such as cotton, linen , silk and believe it or not wool because they breathe. This goes double for tuxedos since there are shirts AND jackets to take into consideration. In addition to being more comfortable, they will also stand up better to the humidity because although they are equally likely to wrinkle, the wrinkles are easier to remove. Your best bet is to wait as long as possible to get dressed to avoid wrinkling too badly.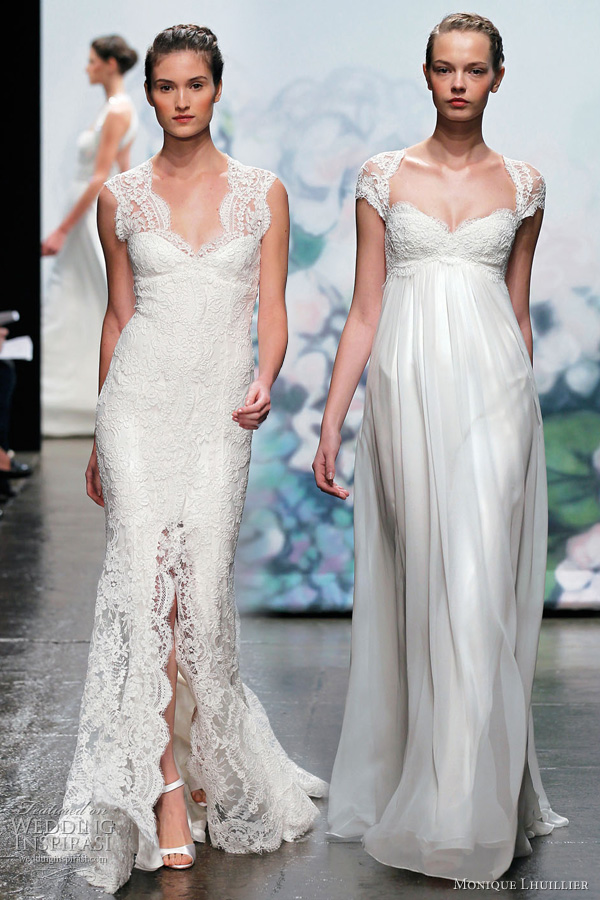 Humidity can also have a disastrous affect on your floral arrangements. Make sure you speak to your florist about which blooms hold up best in hot humid conditions and use the ones that are geared toward a more tropical climate.  Humidity increases the rate that flowers absorb water and also the rate at which they wilt. A huge bouquet of droopy, wilted flowers is not a pretty sight.
Makeup has a harder time staying on your face if you are sweating profusely. Consult with a makeup professional and make sure you are prepared with an emergency kit… just in caseAlways make sure you are wearing the right foundation for your skin type – which in some cases is mineral powder.
Humidity vs. Hair is a huge problem for some of us. If you have frizzy hair, you you might need more than one product on a humid day. In addition to the texture of the product, take into consideration the smell and the way it reacts with your skin. Oily serums can clog your scalp pores and cause breakouts. Water based products may be too mild for severe humidity. The reality is that for this occasion you may want to invest in a good relaxer. For me, the relaxer is the only sure fire way  I know my hair can be styled with ease. For those with fine, limp hair, humidity will do the exact opposite and flatten in down. Every curl you make with the curling iron will be flat in five minutes. For you, a perm may be the way to get some extra volume. And don't forget to use volumizer, again taking the smell and content into consideration. Either way, make sure your stylist uses plenty of hair spray to hold the completed style in place. 
Planning your wedding in the spring or summer months means being prepared for the heat and possible humidity!!!
-Penny Frulla for Bridal Expo Chicago